MySatGo, is online TV platform offering premium Arabic selection of Video on Demand content (Movies, Series, Plays and Shows) and it is available through Sling.
With Sling, users can enjoy Arab shows and programs through their premium live television channels and the largest Arabic on-demand libraries in the world, where they can catch the latest titles on MTV, Al Jadeed, LBCI provided by MySatGo.
If you're looking for the ultimate Arabic TV experience, you can start your experience for free with Sling Arabic TV's most popular offering.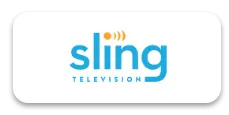 Your location is in the United States